Red Cross Hero Award Acceptance Speech, 2001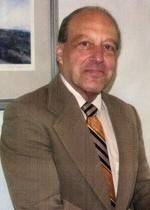 Red Cross Hero Award Acceptance Speech, 2001
I, in no way, consider myself equal to the previous winners who have been mentioned so far and those that are about to come, but it is still an honor to be here among you. I gratefully acknowledge the Red Cross, my family, my friends, honored guests, and all people here assembled; and I especially recognize my parents who cannot be here today because constantly throughout their lifetime they demonstrated to me the important principles of service to others and dedication to many important causes.
We all benefit greatly from our precious American heritage and, therefore, we should always return something in a positive way to our country. Community service is the gasoline that replenishes or propels the American heart, soul, and spirit while increasing and strengthening our national fiber, allowing America to grow so that many needy causes can be addressed. If this is not done, we all end up as the loser because, after all, we are all members of the American team.
The vitality of the United States of America, I think, is directly related to the extent that its citizens get involved in the life of their country. Nobody should be satisfied with just existing within our borders and taking up space and even saying that you are doing marvelous things by leading a peaceful life. To me, it goes beyond that. We need to live and fulfill our solemn obligations and continually say "thank you" to America in some form through community service. This is the message that we deliver to our students at Timothy Edwards Middle School in South Windsor as we seek to extend their education beyond the classroom.
I can only now humbly stand before you and express my thanks to my colleagues, teachers through administrators, who over the years have greatly supported community service in our lives and have done many things to foster the growth of the "M.A.G.I.C. Club," our community service organization, Making America Great Involves Commitment and, assuming that I am worthy to be recognized today, I fully understand that I should not be here alone on this podium. Thank you very much.